The Province of the Salvatorian Sisters in Colombia, through its 13 communities, carries out the work of evangelization among the people in collaboration with the laity.
In the future, the Sisters wish to be able to build on the unconditional support of the lay and to work through the lay in places where the religious community as such does not exist.
The project will start in different cities of Colombia, such as Bogotá, Cali, Quibdò, Medellin and Chia. It is about enabling lay people to support people in questions of life and faith and to accompany them on their way.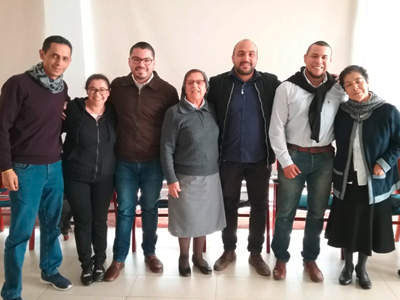 Colombia's society is undergoing rapid change. The project is intended to provide an answer to this. The beneficiaries are 44 Pastoral agents who benefit directly from the training and of course also the people and groups which can be served afterwards. The project requires 15.440 euros.