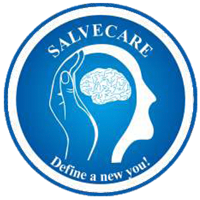 Do not stop at despair,
open the door of hope.
SALVECARE is deeply committed to a process of improving the quality of the mental health and well-being of people.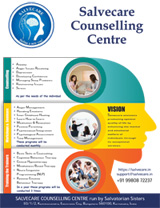 The project will be implemented in Kammasandra village of Bengaluru urban district of Karnataka state where hundreds of IT employees are living. The workload and deadlines, poor social relationships, continuous work, etc. cause severe stress and mental distress among young IT employees.
It leads to family conflicts, addiction to drug/alcoholism, affects mental growth of their children and even loss of jobs for many young people, both men and women. In this situation, Salvatorian Sisters have started the counselling and psychosocial support services in a small way in this year for the young people, families and school children.
The school students in this area undergo a high level of tension due to family conflict, competitive educational system, media influence, lack of parental care, materialism and peer pressure.
A professional counselling and psychosocial support to more people with mental health problems have to be offered. All persons in the vicinity of Kammasandra who are willing to receive advice and assistance are the beneficiaries.
For these reasons the existing hall on top of the building needs to be adjusted to the requirements of a modern teaching and training room. This includes renovations to the roof and windows, the installation of air conditioning, technical equipment for audio and video systems. In addition, separate access to the building by means of an external staircase and door will be created and toilets for men and women will be installed.